Cross Trade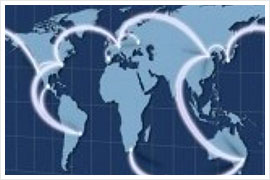 Cross Trade has become more and more important to many companies as manufacturing has shifted to different areas of the world. Sovereign Cargo has come to specialise in this type of movement.
We organise the shipping from the overseas supplier and move goods directly to the overseas customer, whilst ensuring supplier/customer anonymity from each other and thus providing confidentiality for our client. This involves arranging the transport, the local Customs formalities, exporter/importer of record issues, documentation and local duties & taxes.
Our strong network of overseas agents allows us to provide this global coverage whilst all the coordinating and communication is done directly from our UK office.