Fiscal Representation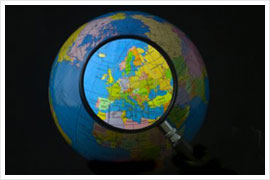 Sovereign Cargo, in association with our partners in Holland, provides a full logistics management system for European distribution of goods originating outside the EU.
We handle the whole process from collecting from your supplier, the shipping by air or sea to Holland, Customs formalities, duties, warehousing, pick and pack, and distribution throughout the EU, often without the need to pay import VAT.
We provide this full logistics management system to our clients worldwide, which enables them to be more aggressive in their marketing to EU countries, without being too concerned with the logistics and the complexities of European VAT.
Please contact our office if you would like more information.