The Company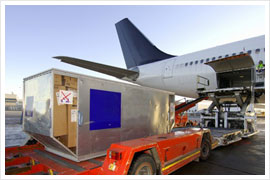 Sovereign Cargo was founded in 1999 by the current director. Having been involved in the freight forwarding business for more than 30 years, he brought an enormous amount of knowledge and experience to the company.
The aim was to create a company that provides a very personalised service but at a competitive price.
Since then Sovereign Cargo has been established as a leading provider of first class service to importers and exporters worldwide. A strategy to concentrate on especially difficult areas when others avoid them has proven Sovereign Cargo's skill and customer commitment. In areas such as Africa, South America, Indian Sub Continent and China, Sovereign Cargo has shown its local as well as international experience.
The company has grown over the years and with a worldwide agency network, it offers full global services. However the initial philosophy is still held strong within the company: personal service at a competitive price.