Track & Trace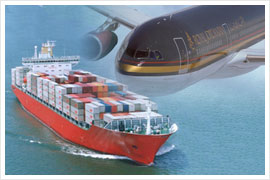 Most airlines and shipping lines have comprehensive track and trace systems. The following links to their systems should provide the information required. If you need any further information or assistance, please contact us directly.
For Air tracking you will need the Airline and the Airwaybill Number.
For Sea tracking you will need the Shipping Line and either the Bill of Lading Number or the Container Number.